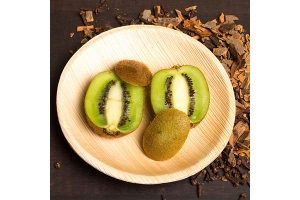 Best Palm and Areca Leaf Plate Manufacturer in India.
Disposable palm and areca leaf plates are "Nature's Gift" and better replacement of Anti-Environment plastics or polymers.
Better solution to protect the nature from the plastic pollution and it will be an alternate solution for the plastic plates and these palm leaf plates are made from 100% of natural raw material, so they can be easily degradable without leaving any pollutant to the environment by the microorganism.
The Facts about Areca Leaf products are interesting and must to know. Our exclusive Areca Leaf Dinnerware line is great for entertaining. These elegant, disposable party plates made from Areca leaf are an eco-friendly alternative to conventional disposable plates. These biodegradable areca leaf plates are a natural and renewable resource. Areca Leaf that are naturally discarded from the areca tree are collected from the forest floor and no trees are cut.
Areca Leaf plates are commonly known as Areca Plate / Areca Palm Leaf Plates / Palm Leaf Plates / Bio Plate / Natural plates, Disposable Plates / Eco friendly Bio-Degradable Dinner Plates / Kitchenware / Dinnerware.
The Palm leaf products are being produced with natural sustainable resource, made from fallen dried leaves of Areca palm tree (100% natural), through Eco-friendly process (no chemicals or additives used) and make sure it is acceptable to Earth when disposed (biodegradable and compo stable).
Areca Leaf Plates are natural and high quality disposable plates if used for dry food, will endure use for longer period of time.